The Advantages of Mobile Washing and Steam Cleaning over Traditional Stationary Car Wash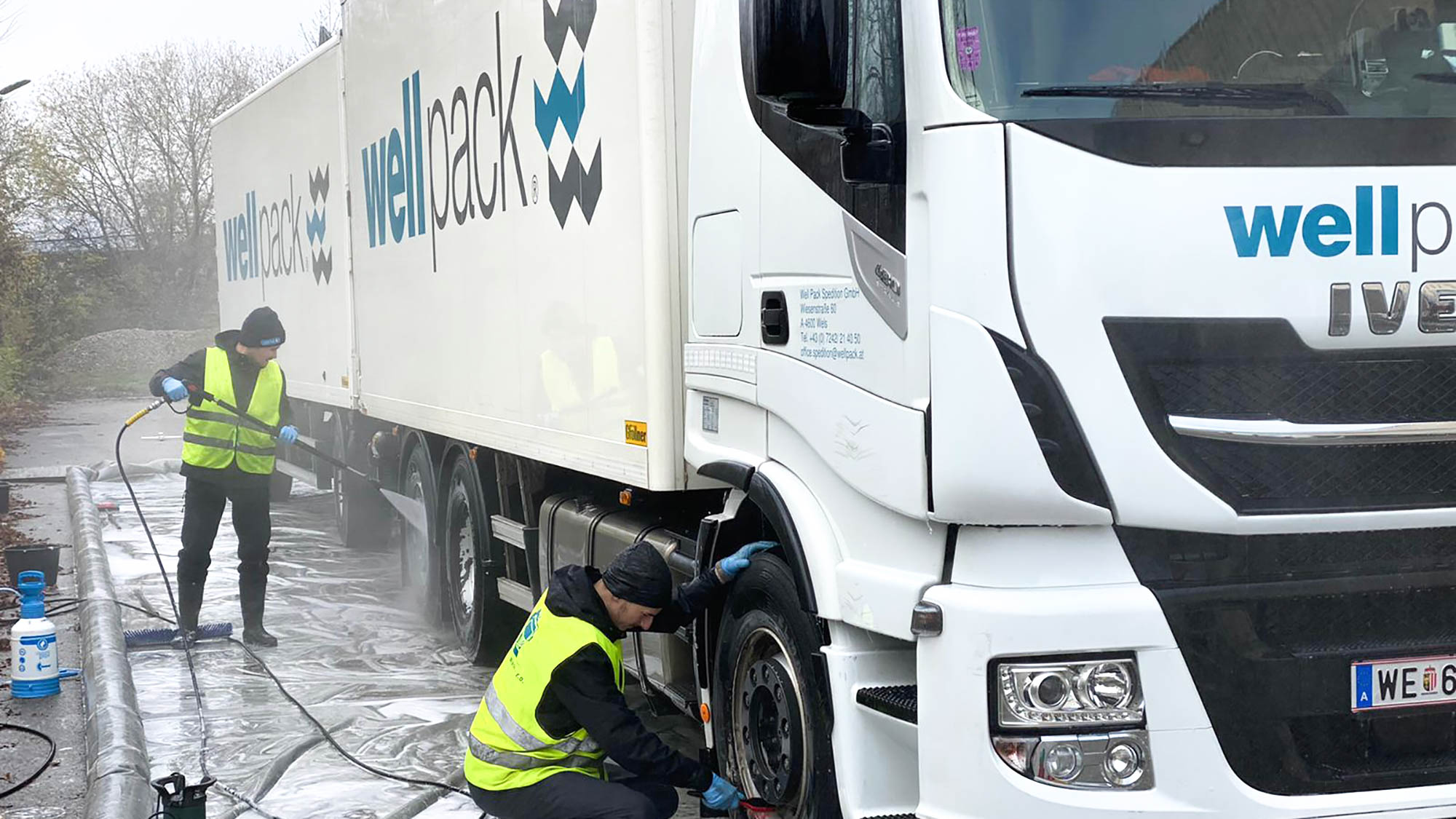 A car is no longer a luxury. It is an absolute necessity. This is a comfortable way to survive in motion or a tool for providing services for consumers. Anyway, the number of transport means is steadily increasing both in private and corporate ownership.
But the standards of cleanliness are rather high today. Many people spend more time driving than being at home. This means that their demand for clean vehicles is always increasing. Dirty buses or trailers make a negative effect on the public and spoil the perception of a company among its prospective clients. Not so long ago we had the only option and had to go to the jammed stationary car washes or do all the work by ourselves. Today, the mobile alternative has become a saving grace that guards our time and efforts.
The Advantages of Mobile Cleaning.
Convenience and Time. The first and the main feature which makes it distinct – you don't need to drive anywhere. No matter if you have just one car or an entire fleet, cleaning services will be provided anywhere you wish. At your doorway, next to your office, near your gym – choose any place. Just call our fleet washing company and set up a time of their arrival.
Compare it to its stationary alternatives when you have to drive to another place, wait your turn, and then return to your office or home.
A big number of transport means. OK, you have just an old Toyota Camry sedan and don't need the services of washing semi-trucks, buses, cars, trucks, trailers, and other vehicles. But what if you are an owner of the business that is connected with transportation? It is a real problem to wash all of your vehicles at once somewhere far from your location.
That is why such service is so demanded by motor pool owners. Your drivers are not involved in these activities; all work will be done by the company's employees. WELL PACK offers only highly experienced workers and you can perfectly well entrust your entire vehicle pool to us. We take all necessary equipment with us and leave no waste after the end of the mobile fleet truck washing. You needn't drive to stationary washing points generating discomfort for all other drivers who have to wait.
Customized and personalized services. An experienced fleet washing company is your chance to enjoy more customized and personalized services. You can choose detailing, waxing, tidying up an exterior or interior. From the top down to the tires, shining surfaces will look perfect.
You can't go wrong choosing steaming, a great option of mobile cleaning. Since water and heat are the only elements required, they are absolutely eco-friendly, and combined with high pressure, they do wonders. People with allergies, asthma, and chemical sensitivities will appreciate this offer.
The combination of heat, steam vapor, and pressure is a powerful weapon against dirt, grease, and grime. Steam cleaner kills up to 99% of all germs, dust mites, and mold. The high-heat moisture dries quickly, that's why no wet elements are left.
No swirls or scratches can spoil the surfaces and there is no need for stiff brushes or harsh chemicals any more. WELL PACK specializes in this service and guarantees that the steamer will do this job better.
Eco-friendliness. This is a very important characteristic of this process. Today, social and environmental responsibilities take the central stage. This is not a passing fad, but a sustained trend that influences the choices of millions of customers. Mobile washing helps to save water and energy consuming fewer natural resources than its stationary analogues. WELL PACK uses only high-quality detergents that don't pollute the nature.
The Disadvantages You Can Avoid with Mobile Cleaning
We got used to stationary car washes, so we got used to their drawbacks. But mobile cleaning can help us to get rid of a bundle of inconveniences, such as
• missed spots. Often, automated car washers leave water marks on some glass surfaces like mirrors or windshield.
• scratches and damaged paint. Automatic car washes can be unsafe taking off paint protection.
• problems with drying well. The situations when car owners have to dry their vehicles themselves are frequent.
Generally, mobile cleaning is gentler and more customized compared to stationary automated washes, and that is why can help to achieve better results.
The Bottom Line
Can your comfort and convenience, environmental sustainability, the best possible result outweigh such disadvantages as high price and dependence on weather? WELL PACK believes that that'll be enough to opt for mobile car washing and steaming.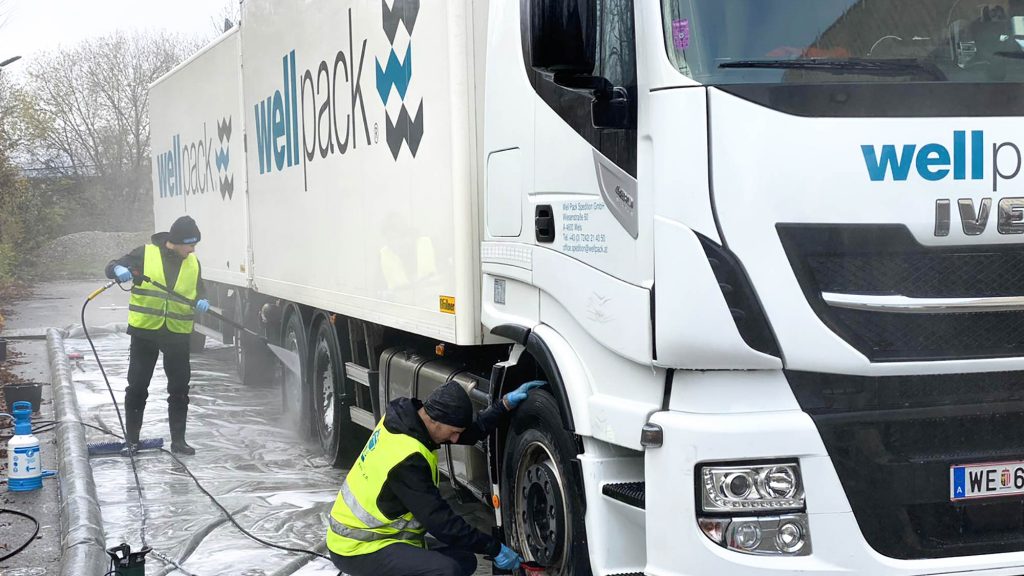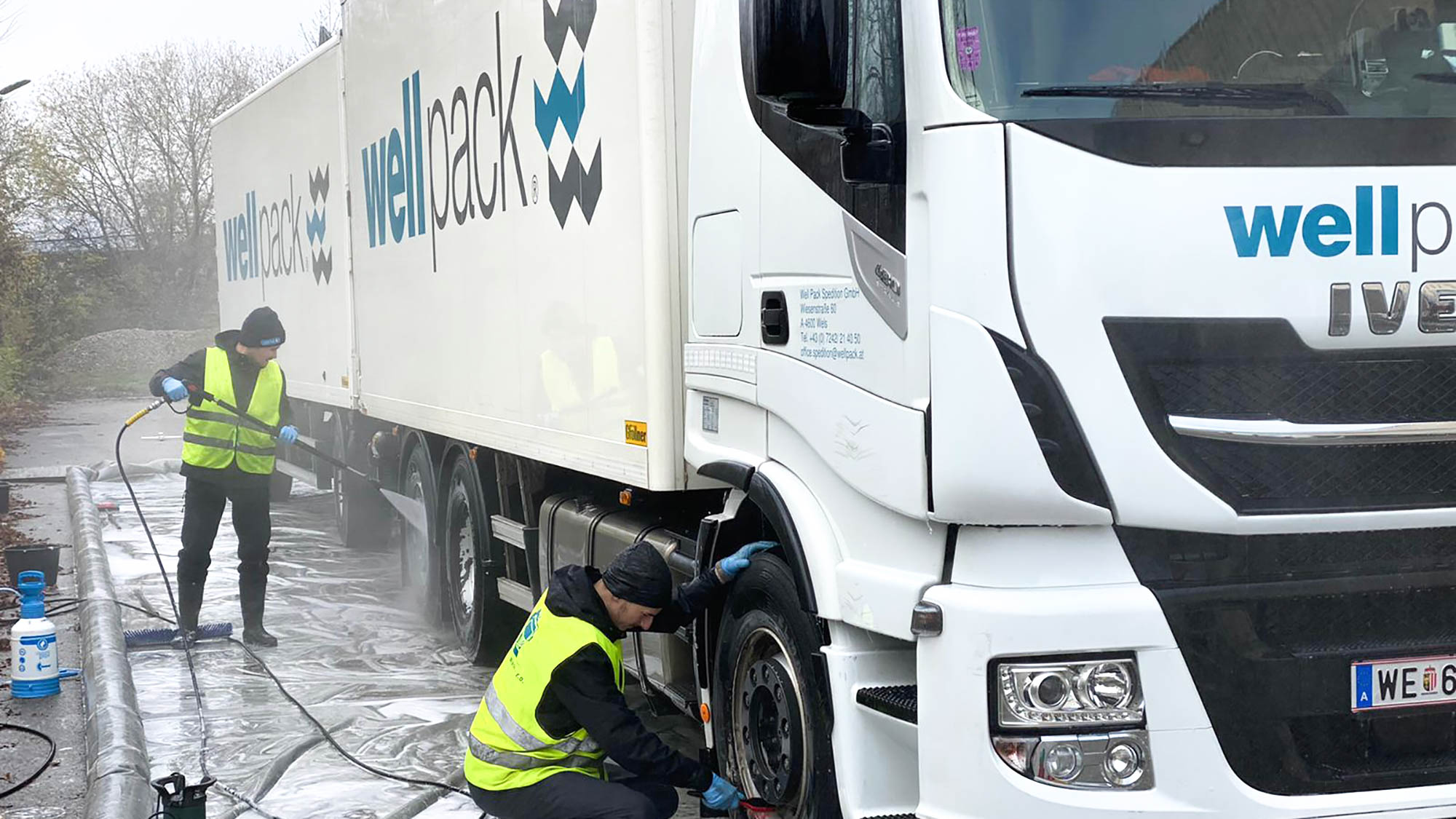 ---
TAGS: #Ecology #Logistics #Mobile Truck Wash #RPC crates #RPC Washing #Transport