Top Proven Ways to Prepare for a Frigid Winter: a Detailed Guide on All Points
We got used to the gradual change of the seasons and stable weather settled for the entire period. But things are changing now. This year the winter will start much earlier and the extended forecasts are not comforting. For example, the Farmers' Almanac points out some specific dates, including January 16 – 23 when the eastern two-thirds of the country will suffer from heavy rains and snow. Temperatures are expected to fall up to 40 degrees below zero.
Experts predict some serious interruptions and troubles with heating and electricity during this winter period due to the current situation on the global oil and gas market that remains difficult. But you may get ready to these calamities.

Ways to Prepare for a Cold Winter:
Tip #1: Try a mini simulation of a situation without electricity and heating
Have a kind of training to meet severe weather. Imagine what you would do in case you've found yourself without electricity. What will you need? What will you do? Anyway, you are to acquire an electricity generator, power bank, flashlight that holds its charge well, candles, warm blankets and clothes. Take care to reduce your dependence on electricity in your everyday life: make your choice in favor of ordinary non-electric stove top kettle, non-electric safety razor, etc.
Tip #2: Don't stay out in the cold, look for warm winter options
Not all countries suffer from harsh winters and cold weather. Consider leaving for warmer countries. By doing this, you can economize on heating with pleasure. There can be United Arab Emirates, Thailand, Canary Islands, Seychelles, Dominican Republic, Tanzania, Cuba, Costa Rica, Egypt, Turkey, Sri Lanka, Mexico, and numerous other places. You'll never freeze up there.
As you leave the country, you may rent your flat to somebody else for these months. In this case you'll have to take care of your belongings not to worry about them. To ensure they are secure, you can move household items to a furniture warehouse. WELL PACK will always help you with it providing the most convenient place to storage things.
We offer you not only space in a warehouse but a full range of transportation services, packaging, furniture assembling and reassembling, careful transportation to the warehouse, packing in cardboard or plastic packaging to avoid damages. We provide loading, packing, and transport services as a 3PL provider. Our warehouses are equipped with state-of-the-art technologies, have climate control systems, and are reliably guarded and protected. We will take care of storage of summer things while you enjoy your winter journey. And when you return home, you'll get your things back safe and sound.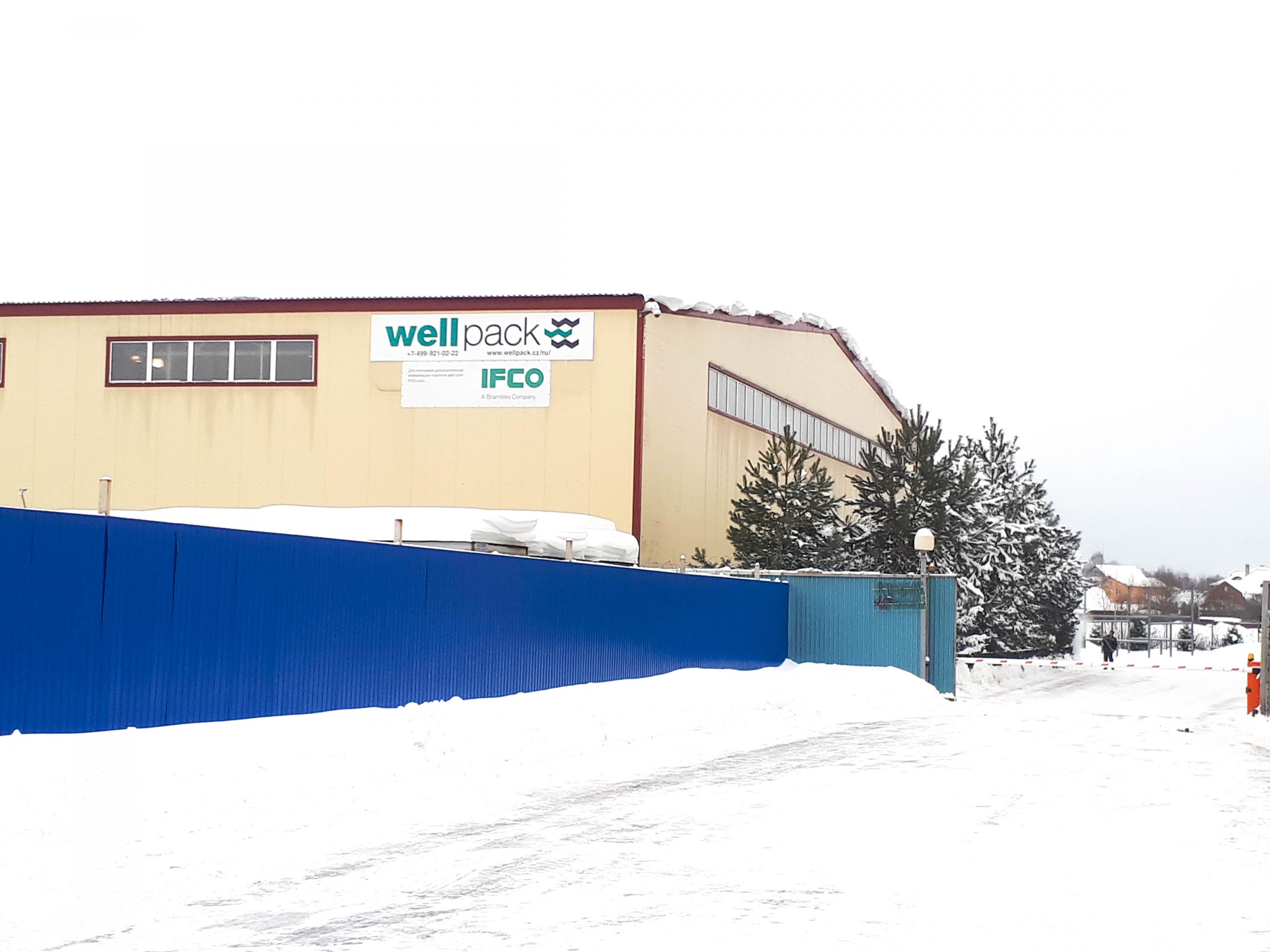 Tip #3: Prepare your house
You'd better do some preparations before cold weather hits. What can you do? There are not so few things that can be done to reduce the winter harm and cold dangers:
Clean your ventilation systems regularly to prevent frost buildup that may result in the roof and gutter damage.
Eliminate drafts and "block" cold air coming from outside. Find the pints of leaks in the attic, cellar, doors, and window frames. Provide weatherstripping, door sweeps, and window coverings. Insulate the walls.
Regularly maintain and inspect your heating system. A faulty heating system may result in lower temperatures inside along with the high power consumption.
Buy a generator and power bank to connect a large number of devices.
Prevent pipes from freezing. If you don't want to find yourself without water in winter, add heat tape to your pipes to keep them warm outdoors.
Set the temperature manually. The temperature changes much during the day. We have different temperature in the morning, evening, or night. You can economize on fuel setting temperature a bit lower and putting on warmer clothes instead of raising the heat.
Trim branches of trees nearby to avoid damages caused by iced branches fallen on passers-by and cars.
To face unfavorable weather, you should take care to facilitate your being at home at that time:
Lay in store a supply of non-perishable food, pet food, toiletries and other essentials.
Stock up on ordinary drinking and process water.
If you need some drugs, make a supply considering their expiration date.
Keep your gas cans full.
Take care of you outdoor pets if you cannot take them in and their dwelling is outside the house. Provide them with a warm shelter and supply of unfrozen water.
Download enough music and books, buy board games, and find some training programs just to keep things interesting if you are blocked at home because of heavy snowfalls, downpours, black ice, and other unpleasant weather surprises.
Think whether you've already bought everything you need to meet the winter. If you've forgotten something, we are ready to help you with the delivery of these goods. Mind that there can be such a situation that you'll not be able to leave your home. But if you are waiting for a package that is delivered by WELL PACK, you have no reason to worry. You may always rely on WELL PACK that will always deliver necessary goods in time and safely in all weathers. It is especially important today as people prepare for coming winter and order generators and other necessary devices.

Tip #4: Take contingency measures for your working place
Full-time job takes a lot of your attention and a modern person spends much time at their working place. Do the same preparations there as at home as you are interested to feel comfortable performing your job responsibilities and tasks. Check the heating system, have a supply of water, food, blankets, and a generator.
Tip #5: Furnish your home office
Intermittent power outages may cause serious problems. For example, disruption to transport and other essential services. Such a scenario is quite possible that you would stay at home during the snowstorm. You can prepare your working place at your house for the case of emergency. You'll need not only special home office furniture like home office desk but stable internet access and properly configured computer. Don't forget about the mobile Internet as there may be problems with electricity and cable Internet.
If you need to move your home office chair, table, computer, and all necessary documentation, WELL PACK will deliver it or any other furniture from your office or store to your home. We provide a full range of services: we'll assemble and install furniture, pack it and unpack, place it where you want, carry out communications, connect technical devices, and ensure storage of furniture. You can order the entire office relocation at a time convenient for you. We ensure warehousing, delivery, and installation of office furniture to more than 450 major office centers as B2B customers across 9 countries: Germany, Austria, Czech Republic, Hungary, Poland, Romania, France, Belgium, and Luxembourg.
Tip #6: Prepare your car
Winter driving checklist for car should be as follows:
Use winter tires.
Lubricate window tracks and door locks.
Check your coolant.
Switch to winter wiper blades.
Have a simple tool kit with a couple of screwdrivers, pliers, an adjustable wrench, and some duct tape.
Tip #7: How to prepare your truck for winter
Prep truck for winter and make sure it is properly equipped in case you get stranded. A winter checkup for car/truck includes the assembling of a survival kit with
Blankets
Jumper cables
Antifreeze
Road maps
First-aid kit
High energy food
There are some tips that will help you with your truck in winter:
Keep your engine block warm
Maintain tire pressure and check tires regularly
Don't let your fuel tank become more than half empty
Change your wipers
Check fluid levels
Use anti-freezing fuel
There are no unimportant things when it comes to preparing for winter under current condition. It is better to prevent a problem than to deal with it in the near future. Don't get overcooled either indoors or out-of-doors. Your health is more valuable than money that will be spent on your comfort.
---
TAGS: #3PL #4PL #Logistics #office relocation #Transport #warehouses