Warehouse Shopping: How People Save during the Global Economic Crisis in 2022
During the global economy, people prefer warehouse shopping. Such kind of trading can take various forms, such as free access and paid membership. For example, in some cases it is necessary to become a member of a Warehouse Club to get an opportunity to get access to their proposal. A good example of such a model is BJ's Wholesale Club (BJ) that provides access to a BJ's warehouse with wide range of products from meat up to electronics via the club membership. It will cost you $55 per year.
On the other hand, there are warehouse stores that do not require membership and admission to them is free. Any person can make purchase there without paying any fees. In this case, you'll be able to buy groceries in a food warehouse. Near me there are lots of large traditional supermarkets but it's more profitable for me to shop every two weeks in stock, it's really worth shopping there at a lower price.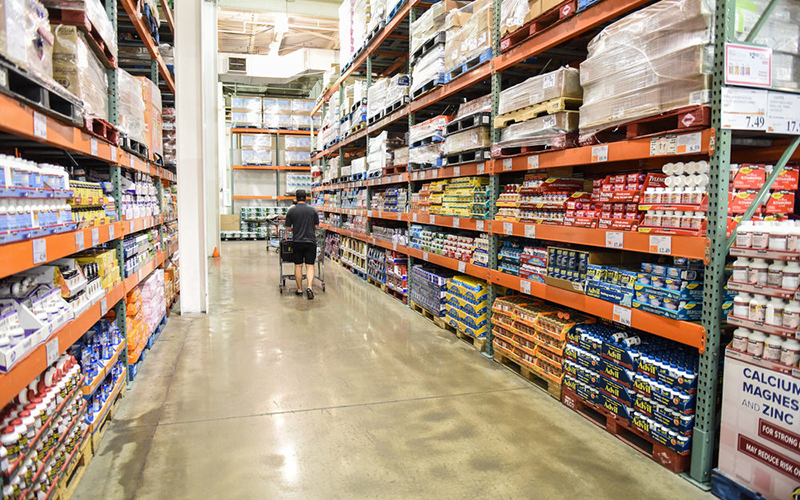 Don't think that there is an unbreakable boundary between free and paid membership. There are always some opportunities to make purchase in a club even for non-members. For example, you'll be welcomed at any Costco store if you use their gift card as a payment or go as a guest with a member. Costco warehouse savings attract many customers, so you can always try to buy what you want avoiding extra paying.
Today, medicines are one of the most popular products and customers want to reduce the costs. Many people have to take meds on the regular basis though it may be rather expensive. Warehouse shopping is a great way to economize on medicines buying them wholesale. In this case, the price will be much lower.
What Are the Most Popular Warehouse Stores?
The choice offered by warehouse clubs is infinite, from foods and beverages up to technical devices and clothing. Warehouse stores offer alcohol, electronics, medicines, even tires and gasoline. Numerous liquidation warehouses sell the best wholesale products, overstock items, and customer returns.
List of the most popular and weekend warehouse clubs:
1. Costco is membership-only warehouse club chain headquartered in the USA. It runs large networks with the immense choice of different goods: food, computer software, electronics, books, clothes. Their clients can also take advantage of the company's gas stations. It operates in many countries: the U.S., Canada, Mexico, the UK, Iceland, Australia, Spain, France, South Korea, China, Japan, and Taiwan.
2. Sam's Club. This US-headquartered chain also offers a wide range of goods from food to electronics and everything in between in the USA, Mexico and other countries. Besides of that, Sam's Club offers car wash services. It is owned and operated by Walmart Inc., well-known for their Walmart distribution centers.

3. Kohl's one of the largest American chains and it doesn't need a paid membership. Search for clothing, footwear, bedding, furniture, decor, jewelry in a Kohl's warehouse.

4. Best Buy is an American membership-only warehouse club chain. You can shop for various goods including numerous products under its own private labels in a Best Buy warehouse.
5. DSW. If you are in search of high-quality shoes, don't skip the DSW shoe store. A large DSW warehouse chain amounts to more than 500 stores in the United States and also owns private-label footwear brands.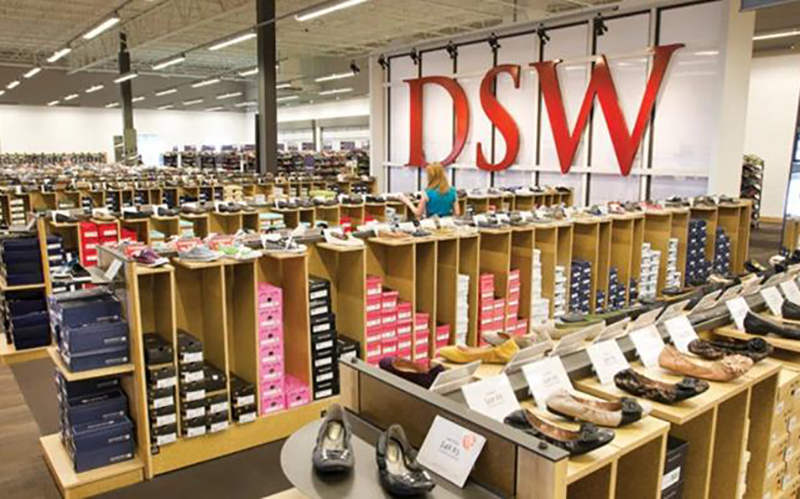 6. ABC Warehouse is a chain of retail appliance and electronics stores based in Michigan. Its advertising motto is "The Closest Thing to Wholesale".
7. Macy's is an American chain that is focused on non-food goods. Visit a Macy's warehouse if you need furniture or beauty products.
8. City Club. Though American chains dominate, there is a number of clubs from other countries. City Club is the wholesale club of Mexican grocery store Soriana that operates in Mexico only.
9. Selgros is a European chain headquartered in Germany. It is present in Germany, Romania, and Poland.
The choice of stores both open to general public and with paid membership is wide. No doubt, you'll find there what you want in a wholesale warehouse.

E-Commerce and Online Performance
This model of shopping turned out to be perfect for the e-commerce needs. Retail space reduction is one of such solution that helps to optimize the selling expenses. In this case, stores transfer from traditional trade to e-commerce, and warehouses become a distribution center for their goods.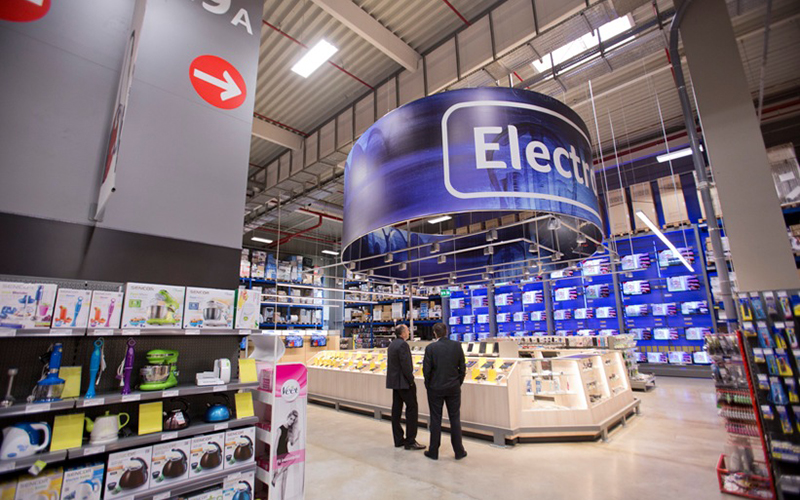 More and more businesses prefer such a form of their performance. It is expected that around 45% of all American malls will close their doors in favor of online sales. The number of the physical traditional stores will reduce. What will happen to this vacant space? It will turn into warehouses to launch e-commerce facilities.
So-called "dark stores" are an example of an ecommerce business model. A dark store is generally a brick-and-mortar store that has been shut down and transformed into a center for fulfillment operations. These distribution centers are not open to visitors, leaving more space for store inventory and allowing to fulfill orders accurately and without delays. That's why they've got such a name as they remain "dark" for general public.
All orders are made online. Dark stores offer various options for their clients like purchasing products online, same-day delivery, or pickup in-store. Their interior looks like an ordinary supermarket with the retail items on the shelves, while employees fulfill the orders and pick the items. Their main peculiarity is that they specialize in food and daily commodities, and they are located within the city limits. That is why your order will be delivered as quickly as possible.
When speaking on online trading, it is impossible to ignore Amazon. Amazon Warehouse Deals is a part of the Amazon website that offers goods returned by its customers for various reasons. There can be some defects that does not impact the functionality of an item, damaged packaging, or this item was returned for some personal reasons that have nothing to do with its quality (wrong size, color, or design). These returned goods are examined by the experts and then sold in a discount warehouse at lower price. You can save from 15% to 50% from the initial price. Mainly, the condition of these items is nearly the same as of the new ones. That's why you'd better always check this section of the Amazon website.
WELL PACK Is Always Ready to Help
WELL PACK is always open to new interesting proposals and new prospective customers. We run a large warehouse network located strategically in nine European countries and provide full-service warehouse operations in your facilities or in our multi-client warehouse storage centers. Using our warehouses, don't need to book certain space while you pay only for the space you actually use. High levels of automation allow to provide the highest quality of services.
Our clients take advantage not only of storage but numerous fulfillment services: pick and pack, reverse logistics and returns management, washing of reusable plastic packaging, etc.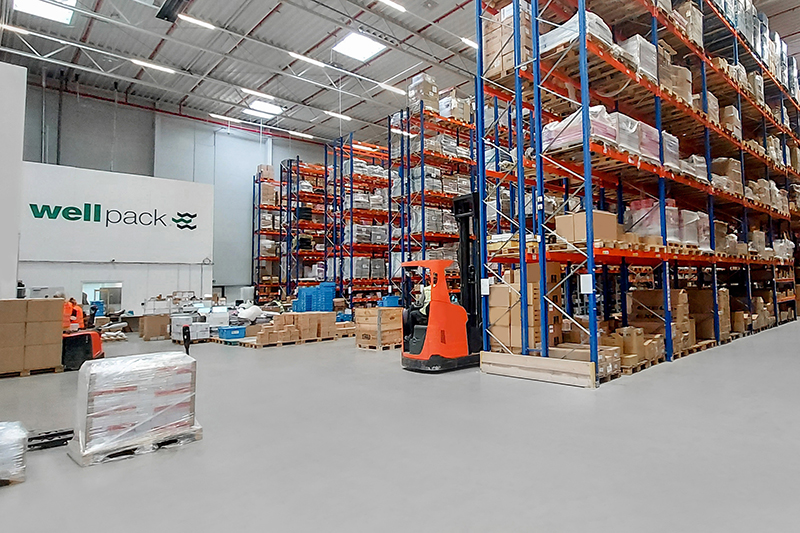 If you have exact needs and requirements, we can construct a warehouse to satisfy your own demands. Moreover, there we can provide:
Value-Added Services

Sorting
Measuring
Assembling single goods into customer packaging
Repairing damaged goods
Labeling
Erection of displays and filling them with goods
Completion of cloth sets
Checking the completeness
Checking the functionality of goods
Quality assessment / control
Classification of goods
Settlements on customer accounts
Cleaning of goods
Refreshing goods
Adding attachments
Packaging of goods
Restocking

Delivery logistics
Reverse logistics and returns management
We find an individual approach to each client being a reliable partner and high-quality service provider.
---