The Journey from Washing Dishes to Founding a Multinational Logistics Company
How Jaromir Opatrny and WELL PACK are changing the logistics industry
Czech entrepreneur Jaromir Opatrny started his career at the age of 17, washing dishes at an Italian restaurant and sweeping floors at a logistics centre in New York City. Little did he know that this would pave the way for him to found a multinational company that would do much the same things.
Jaromir's firm, WELL PACK, provides logistics services including washing of re-usable plastic containers used for fruits, vegetables and other perishable food items. As Jaromir puts it with a smile, "We process 300 million containers per year, but I guess I have not really progressed too much in my career."
He ended up in New York on a whim. Jaromir wanted to work, improve his English, and see the world. "I was not engaged at school. I was bored. It wasn't forward-looking and I wanted to learn faster," says Jaromir. "I didn't know a single person in America and I had to find my own way from day one."
When Jaromir returned to the Czech Republic in 1994, he started the logistics firm that would become WELL PACK. His experience in New York had shaped his thinking, providing a valuable education in terms of how to provide for oneself and how to run a working business.
"One of the most important takeaways I had from my time in America was that lower-level jobs can be a masterclass in how to start and run a business," explains Jaromir. "I was lucky to have great bosses. My boss at the logistics company explained the core business, allowed me to observe in the office and mentored me on how to start my own company."
Today, WELL PACK does a lot more than move packages and wash food containers. It has the largest packing and assembly capacity in the Czech Republic, and offers 3PL and 4PL logistics services, fulfilment solutions, e-commerce logistics, auditing and implementation, and warehousing in their multi-client warehouses – managed with a powerful warehouse management system.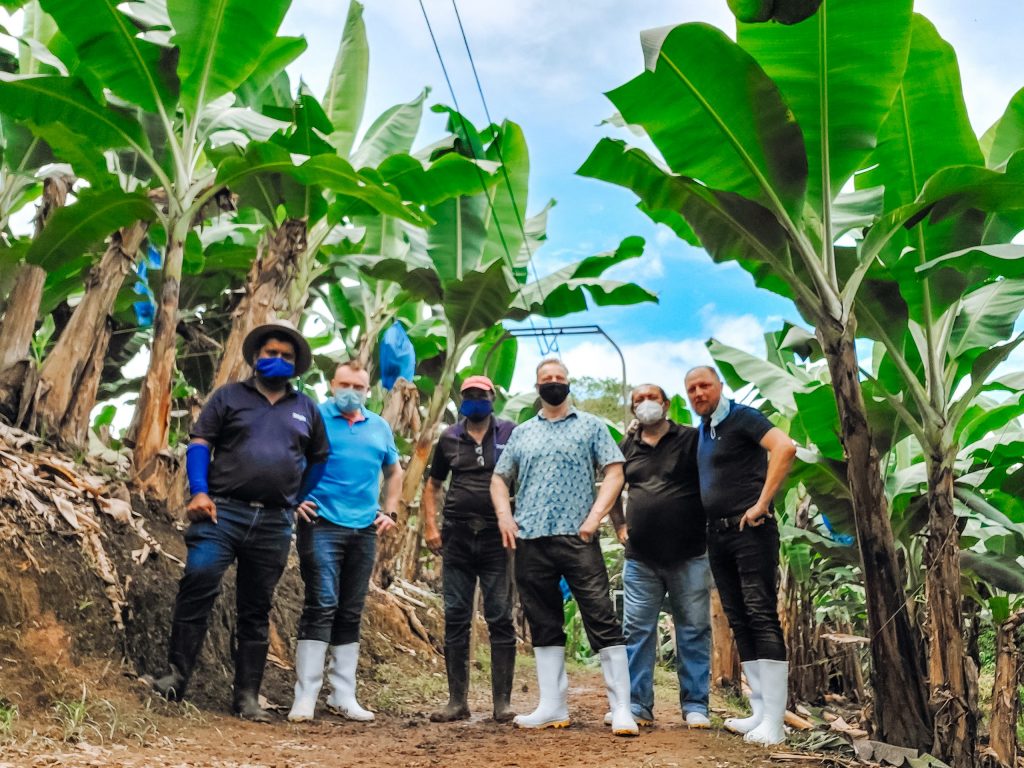 This expanded offering has proven successful for WELL PACK, which now boasts a team of 2,500 colleagues in locations across Europe. The company's main markets are in Germany and Austria, but it serves clients in Russia, Poland, Romania, Hungary and the Czech Republic, and is essentially the only provider of washing services in Greece. "We can build a washing or distribution centre anywhere in the world for our customers," Jaromir says.
"We operate one of the largest washing centres in Europe, in Hannover, but we are nimble enough to accommodate smaller, more localised clients. I take pride in our ability to connect companies between East and West in Europe."
Jaromir knows that WELL PACK's success is down to the company's culture of innovation and flexibility. "We are willing to learn and we have a unique capacity to analyse and adapt new solutions," says Jaromir. "Different geographies, different industry trends and different ways of thinking are how we started and it's how we will be successful going forward." Running a growing firm in such a dynamic industry takes inspiration, and Jaromir takes WELL PACK's company culture seriously. For him, work and leisure are intertwined, and he understands the importance of having employees who are comfortable with their work and able to have a robust personal life.
"No-one is perfect, and you need to build teams of people with complementary skills and styles. In doing this, we created a solid foundation on which we could build WELL PACK – and so far it's working." "Obviously, a prerequisite for this style of work is a functioning and supportive team of professionals, in which everyone knows their role and knows what they contribute towards joint success," he continues. "I am very grateful for the team we've created at WELL PACK, and I'm beyond optimistic about the future of this company and how we run it."
Jaromir is on the road extensively for work and essentially runs WELL PACK remotely. It's a romantic, often-discussed notion in business, but it's quite another thing in practice. For Jaromir, this means daily sports, sailing and meditation, and he encourages his employees to do the same. "My work is as close to my heart as my hobbies are," he says. "If we can have a team meeting for two hours between trips down a ski hill, I'm going to do it. It's not an exorbitant perk, it's about productivity and working at peak capacity. "When our employees are comfortable and able to own their time, it produces better results – and that's what we are all about." What is Jaromir planning for the future? The list is long, but he has a keen interest in increasing quality and productivity while reducing labour intensity in the logistics industry.
---
TAGS: #LeadershipTeam #WellPackTeam